KNOCK KNOCK...ITS JUST US FROM NEXT DOOR BUT ONE
Our name says a lot about who we are. As an applied theatre company we want to bring people together, foster connections and overall make our audiences and participants realise that we're all a lot closer than we think. We're actually all neighbours.
We started in 2012 telling stories of friendship in Filey and Muslim Mothers in Bradford, before working all around Yorkshire, using Playback Theatre, Forum Theatre and Role Play to tell stories of care home managers and people with dementia, of older people's loneliness and younger people's isolation, of foreign beginnings and local endings, of stories that had never been told and those that were still hard to hear, of authority and powerlessness, of success and adversity, of life and death...and everything in between.
Our collective of artists are some of the industry's leaders and come from diverse backgrounds of acting, writing, directing, dance, storytelling, and theatre with young people, those with learning difficulties, physical disabilities, mental health problems, vulnerable adults and older people.
After 4 years of working with other people's stories we decided to tell our own and produced our first touring production, Any Mother Would - an autobiographical play exploring the magical ordinariness of motherhood. This progressed us onto producing our first production from a published script - Laura Wade's Colder Than Here. And so began our journey of workshops and performances combined.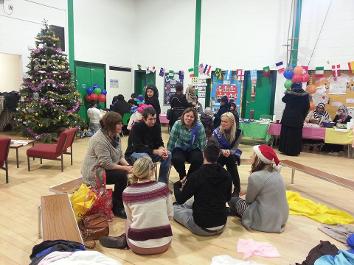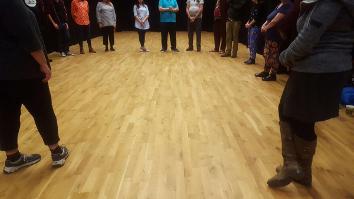 Our success is down to the people we have been lucky to work with: Joseph Rowntree Foundation | Joseph Rowntree Housing Trust | Centre For Global Education | Your Consortium | Camphill Village Trust | City of York Council | St Leonard's Hospice | Filey Ladies Club | Bootham School | York Carers Centre | York Disability Pride | York St John University
And to our funders: Arts Council England | York Common Good Trust | Split Infinitive | Two Ridings Community Foundation | York Independent Living Network | York Explore | The Wharfedale Foundation
We look forward to new neighbours inviting us in to tell us their stories.