KNOCK KNOCK...ITS US FROM NEXT DOOR BUT

ONE
Our name says a lot about who we are.
As an applied theatre company we want to bring people together, foster connections and overall make our audiences and participants realise that we're all a lot closer than we think.
We're an award-winning LGBTQ+ and disability-led theatre company based in York, promoting creative skills and encouraging community cohesion, particularly with those who face barriers to accessing theatre. Our established programme focuses on workshops and performances for and with cohorts of the community with disabilities, mental ill health, those experiencing bereavement, those who are carers and individuals from the LGBTQ+ community. Our activity ranges from workshops to touring performances, training programmes and professional development opportunities.
Our Story
We started in 2013. Telling stories of friendship in Filey and Muslim Mothers in Bradford. Before working all around Yorkshire, using Playback Theatre, Forum Theatre and Role Play. Telling stories of care home managers and people with dementia. Of older people's loneliness and younger people's isolation. Of foreign beginnings and local endings. Of stories that had never been told and those that were still hard to hear. Of authority and powerlessness. Of success and adversity. Of life and death...and everything in between.
Our collective of artists are some of the industry's leaders and come from diverse backgrounds. Backgrounds that include acting, writing, directing, dance, storytelling, and theatre with young people, those with learning difficulties, physical disabilities, mental ill health, vulnerable adults and older people.
After 4 years of working with other people's stories in closed settings we decided to tell our own too. In 2016 we produced our first touring production for the public stage, Any Mother Would and then Laura Wade's Colder Than Here in 2019. And so began our company's journey of workshops and performances combined.
In 2021 we carried out our most ambitious artistic programme. We engaged 2000 individuals throughout the COVID-19 pandemic and in 2023 we joined Arts Council England's Investment Programme as an NPO and became a Visit York Tourism Award Winner in 'Resilience and Innovation...
This is just the start of our story.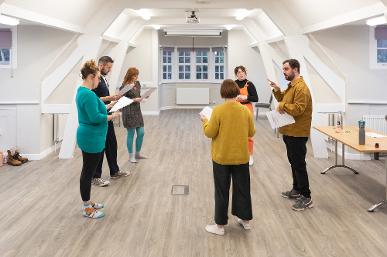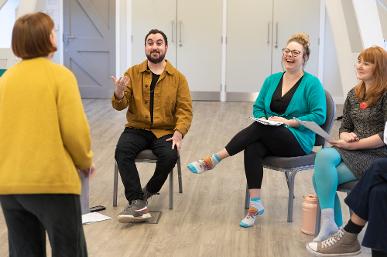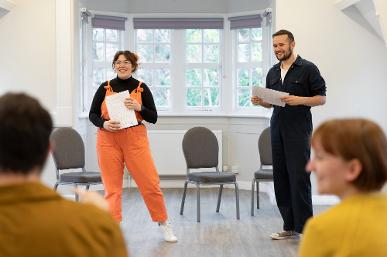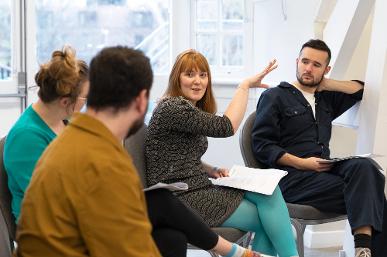 Our success is down to the people we have been lucky to work with: Joseph Rowntree Foundation | Joseph Rowntree Housing Trust | Centre For Global Education | Your Consortium | Camphill Village Trust | City of York Council | St Leonard's Hospice | Filey Ladies Club | York Carers Centre | York Independent Living Network | York St John University | York Explore Libraries and Archives | The SNAPPY Trust | Yorkshire MESMAC | YorSexual Health | University of York | Clifton Green Primary School |
And to our funders: Arts Council England | York Common Good Trust | Split Infinitive | Two Ridings Community Foundation | The Wharfedale Foundation | People's Postcode Trust | Comic Relief Community Fund | National Lottery Community Fund | Metro Charity | The KFC Foundation | City of York Council | Unltd | North Yorkshire Police, Fire and Crime Commissioner | Alpkit | Purey Cust Trust | Arnold Clark | Ways to Wellbeing | York CVS | Your Best Friend Fund | plus donors and sponsors |
We look forward to new neighbours inviting us in to tell their stories.
Next Door But One CIC
Company type: Private company limited by guarantee without share capital, Community Interest Company (CIC)
Registered Company Number: 13387476