She Was Walking Home
In 2021, for the first time, The Office for National Statistics (ONS) released data on how safe people feel in different public settings. One in two women felt unsafe walking alone after dark in a quiet street near their home, or in a busy public place and two out of three women aged 16 to 34 years experienced one form of harassment in the previous 12 months. And behind every one of these statistics is a true story of harassment, abuse, rape or even murder - a life changed forever. We cannot let statistics dehumanise what is actually happening or forget the real voices behind each lived experience. This is what this production aims to do.
Originally produced as an audio walk around the city centre in 2021, She Was Walking Home is a series of monologues created from the testimonies of women living, working and studying in York.
We wanted to amplify the voices of local women, whilst also prompting conversations around where responsibility and accountability lies for their safety. Since the original audio walk, listened to by almost 800 people, there have been further attacks and murders of women, and still the rhetoric seems to be skewed towards rape alarms, trackers, self-defense classes and dress-codes being the solution. We needed to continue and challenge this conversation.
The invitation is to come and watch, listen, but also to think...
'WHAT IS IT THAT I CAN DO IN MAKING THE WOMEN IN OUR COMMUNITY SAFER?'
CLICK ON THE DATE/VENUE BELOW TO BOOK YOUR TICKETS
This production is touring alongside performances to students in schools, colleges and universities. So thank you for choosing to join us and playing your part in a conversation which needs to engage everyone in our community.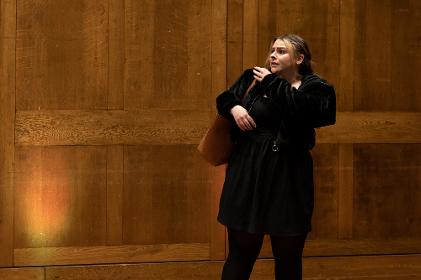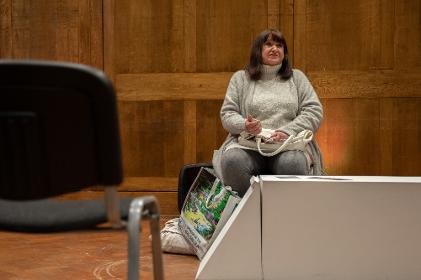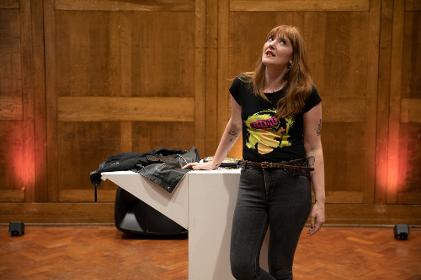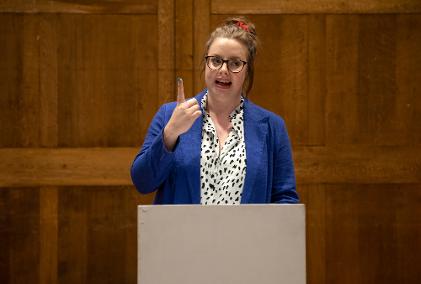 "I like to think I'm aware of these issues and as a man have been ultra conscious that just being on the same street can heighten anxiety. But what more can I do to be an ally?

This performance made me cry but it's such an important way to foster change, I left feeling that if more men could see and engage with it, we might just be able to smash that 'block of granite'."
Audience Feedback

Cast: Fiona Baistow, Anna Johnston, Emma Liversidge-Smith and Mandy Newby

Team: Director - Kate Veysey, Writer - Rachel Price, Production - El Stannage, Matt Harper-Hardcastle and Joshua Goodman.