The Firework-Maker's Daughter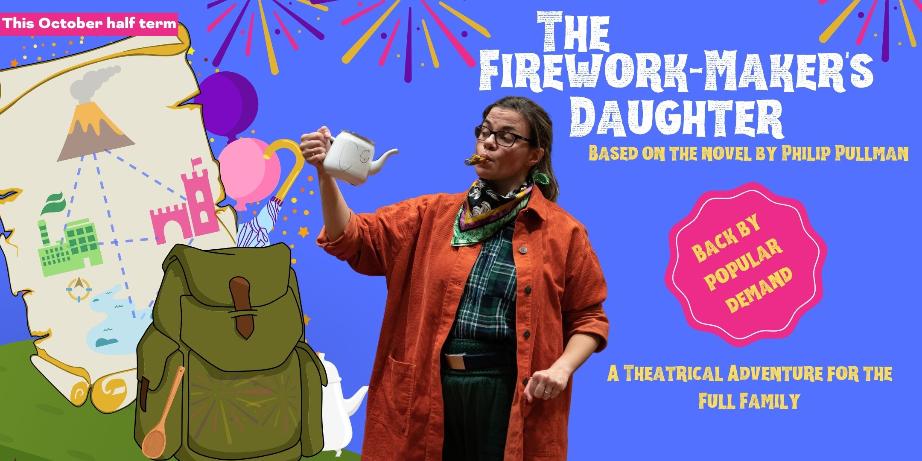 BACK BY POPULAR DEMAND!
Come join our magical storyteller as she travels to the Firework Festival, just in time for bonfire night!
On the way you will learn all about Lila's voyage across lakes and over mountains, facing her biggest fears and learning everything she needs to know to become the person she has always wanted to be.
This wonderful adventure for the whole family features talking elephants, silly kings, magical creatures, and the timeless message that we all have the power to become the person we dream of being.
Based on Philip Pullman's award-winning novel, this new intimate and fun production is inclusive and accessible for all, featuring Makaton, magic, and lots of audience participation…
DATES AND TICKETS
Click to book